I skipped right over CoCo!
That's because I didn't wear anything new, not really. But it was still one of my highlights because I got to spend lots of time with Aimee's little ladies, R & J <3
And I got to meet new people~
(Loren's photo~ I managed not to get a group one on my camera, boo)
Also underwear & a bonus!
I fiiiinally finished my Regency underthings and wore them on Sunday.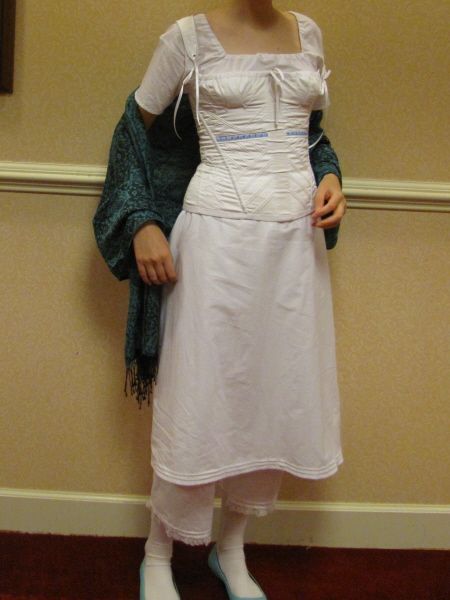 I cut my head off, because I really looked like I was dying of consumption >.>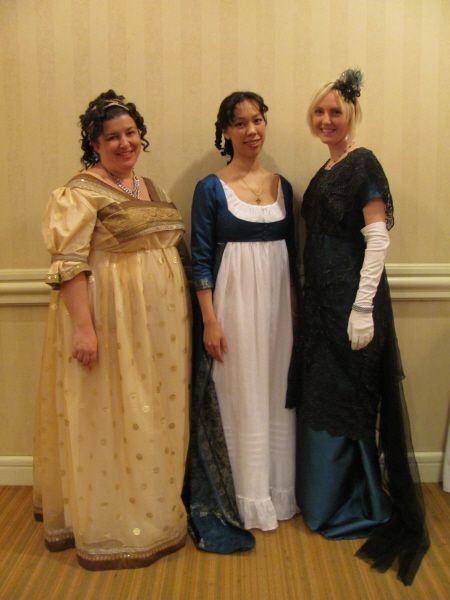 Also these guys just basically made it a grand ol' time :D